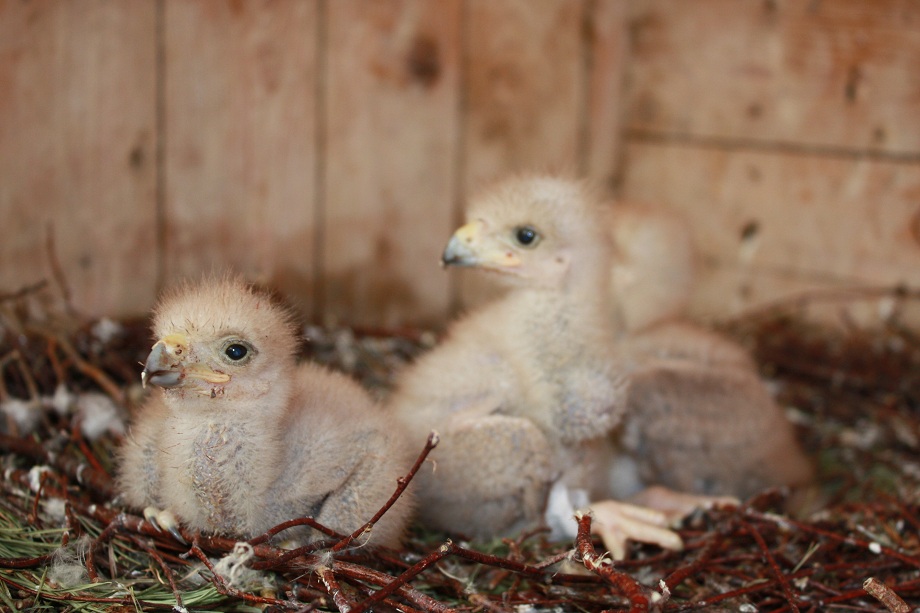 Tak už konečně nějaké fotečky mláďat.  Start letošní sezóny byl docela dramatický, kdy vážně onemocněl samec Gero z našeho páru Harrísků. Onemocněl těsně před líhnutím mláďat a museli jsme ho vyndat z komory. Samice Gemma to ale zvládla skvěle, seděla do konce a pak sama krmila až do samcova návratu. Rozhodli jsme se ho vrátit, i když to byl dosti riskantní krok, ale tenhle pár je spolu již 7 let a tak jsme to zkusili. Podařilo se a samec ihned začal s krmením mláďat – ze začátku ho samice velice bedlivě sledovala, ale za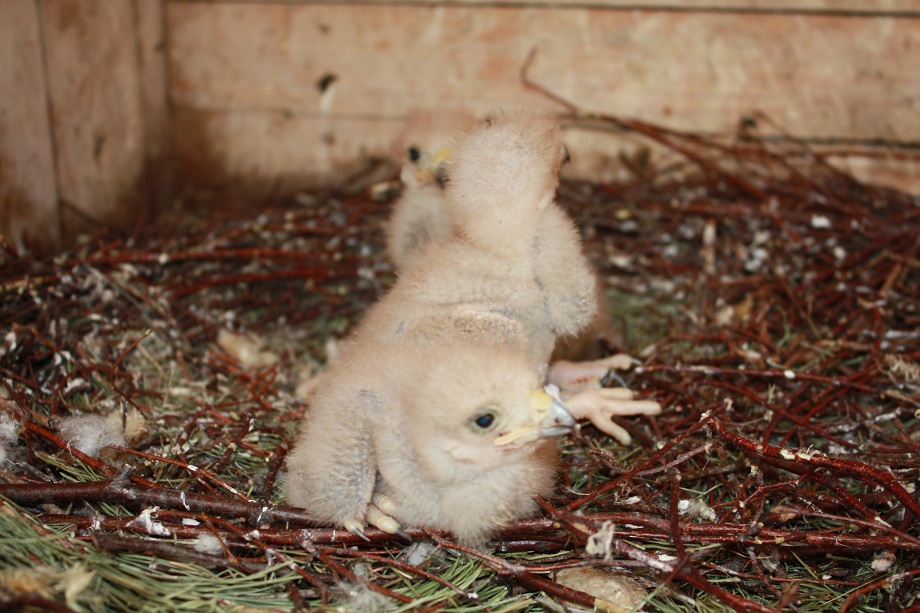 den se sehráli. Takže klepu na zuby – zadařilo se a máme zdravého samce, zdravou samici a 3 krásná zdravá mláďata, které jsou už všechny zadané.
Tímto bych chtěla moc poděkovat paní doktorce Milotové z veterinární kliniky  "Za Bránou" v Třeboňi, že nám samce zachránila. Bez její pomoci a obětavosti by to nepřežil.